I LIKE DELA THE HOODA. SO ONE DAY, I DECIDE TO DO A LITTLE COMIC HOMMAGE OF DELA BY HAVING THE CHARACTERS OF "FIFINE" PAY HER A LITTLE VISIT.
I MUST WARN YOU FIRST. YOU SHOULD READ
THE DELA COMICS FIRST TO APPRECIATE THE HUMOUR CONTENT OF THIS HOMMAGE.
(AS USUAL: Dela the hooda is written by Style Wager & Greg Older and so it is their property.This "hommage" is in no way an attempt to steal this property!!! Oh yeah! Fifine and "the adventures of Fifien is copyright 1999 Normand Bilodeau.) PLEASE, DO NOT DISTRIBUTE!!!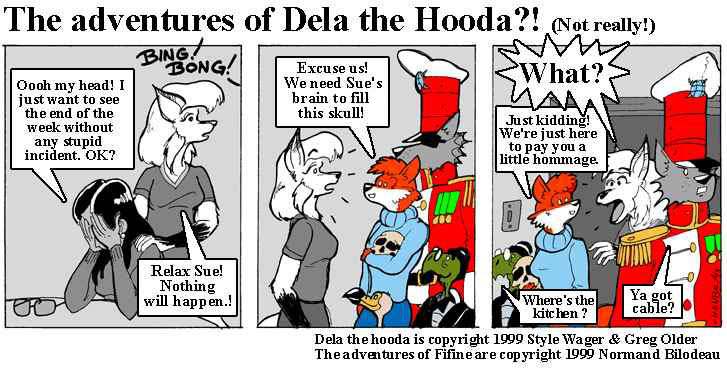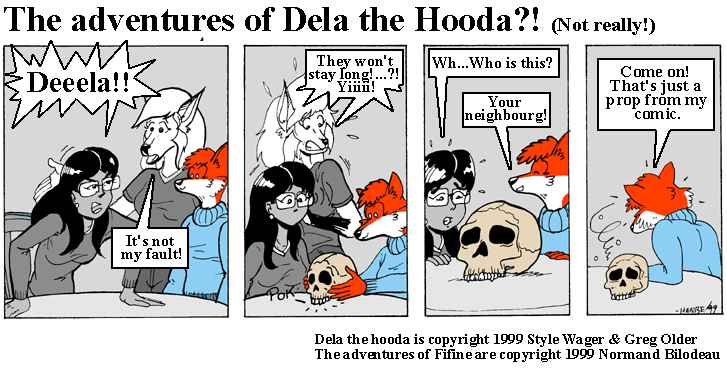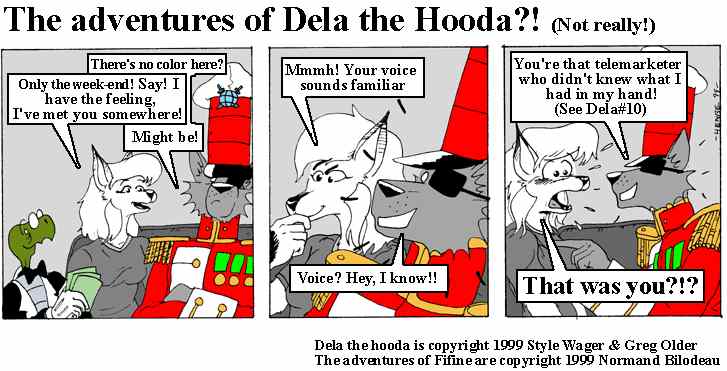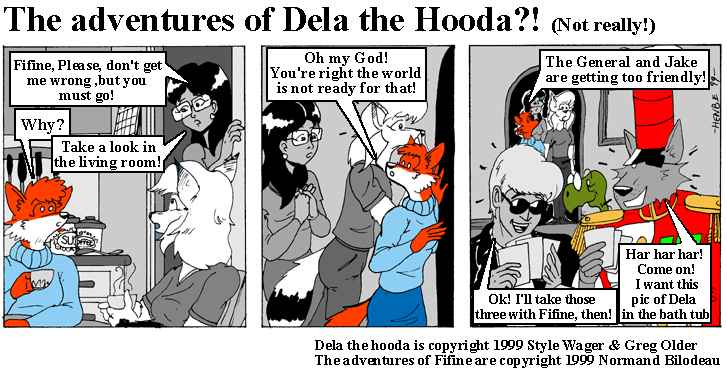 MORE TO COME, PLEASE COME AGAIN AND TO BE AFRAID TO MAKE COMMENTS OR SUGGESTIONS. MONEY IS FINE TOO:).
.